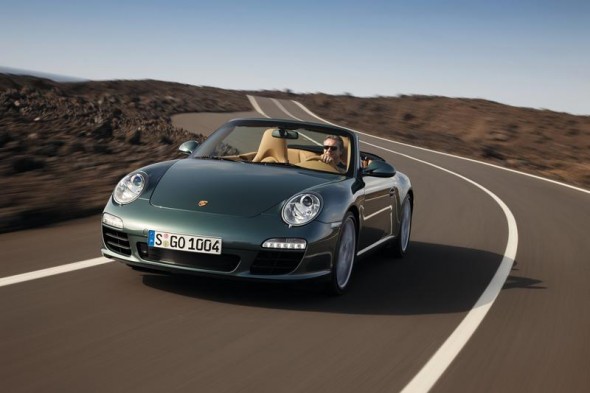 Why are people so crazy about Las Vegas? What's the magic behind the street boulevard they call Las Vegas Strip that's famous for its blinding neon lights? Is it the magnificent five-star hotels, the flashing neon lights, world-renowned musicals and plays, gigantic fountains, and world-class casinos and restaurants?
When you think about it, it's all of the above, but what makes a Las Vegas trip really memorable is the chance to cruise the bold, wild, and glitzy city in your dream car. A Porsche 911 Carrera really makes a big difference in the all-too-beautiful Las Vegas cityscape.
A Porsche 911 rental car in Las Vegas, Nevada is truly worth every dollar you pay. Available in four new models—the 911 Carrera S Cabriolet, 911 Carrera S Coupe, 911 Carrera Cabriolet, and 911 Carrera Coupe—this sports car has the first direct fuel injection system in a Porsche model, and a 7-speed double-clutch gearbox Porsche- Doppelkupplung, an optional racing technology.
The 3.6-liter engine has 345 horsepower that can run from 0 to 60 mph in just 4.5 seconds. The exterior carries a larger front bumper with bigger air intakes, dual-arm exterior mirrors that allow a better view of the rear, LED driving lights for daytime driving, and bi-xenon headlights.
Imagine taking on the city in this high-end sports car. You'll be the envy of your friends and colleagues as you make a grand entrance in every hotel, casino, and restaurant you visit riding a Porsche 911 Carrera rental car in Las Vegas, Nevada