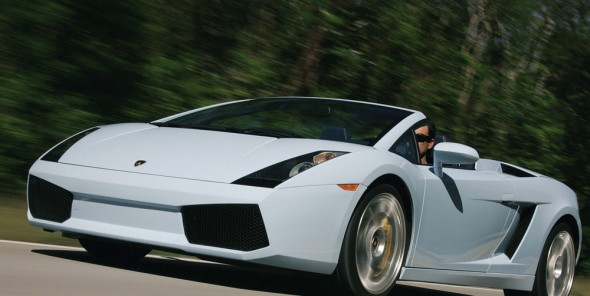 Las Vegas, Nevada is a haven of boundless fun and pleasure where no one could ever imagine. Envision yourself being surrounded with the famed casinos, extravagant hotels, sparkling clubs and the hottest malls, all there to give you the Sin City sensation. But when you envision yourself touring around the city, what vehicle can you imagine you are steering into? Can you see yourself inside a beat up truck? No way, for Las Vegas implies having fun in style and glamour. And the most perfect way to have that is to rent a Lamborghini Gallardo Spider in Las Vegas!
When you say luxury car, we have this remarkable Lamborghini Gallardo right at your fingertips. That's right. Today's world wide web is so vast, that even hiring this car is so easy as going online and clicking the mouse for reservations.
Speed up along Las Vegas' streets with your friends and loved ones with this power engine of 5.0L V 10 that releases an incredible 520 horsepower. Make Las Vegas utter a "Wow!" on you.
Dazzle up as you pull over the entrance of your spotted casino or hotel with flourish. It is a promise that the red carpet will roll for you with your hired Lamborghini Spyder.
So who said you have to own your own lavish car just to make Las Vegas make an eye for you? Renting a Lamborghini Spyder is now so easy that you could have all the time visualizing and planning for yourself and for your companions with everything Sin City has to offer.